---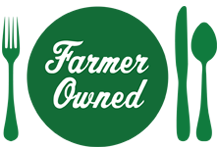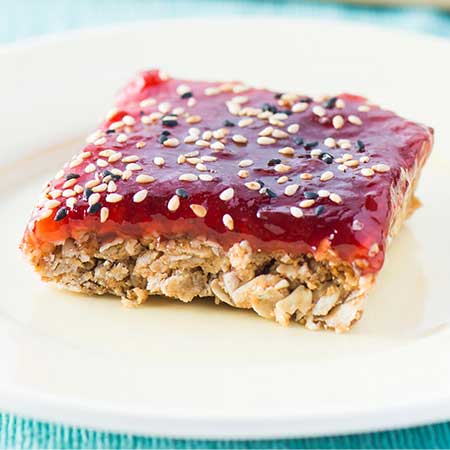 Prep Time
10 min

Cook Time
1 hr

Ready In
1 hr 10 min

Servings
9
Ingredients
3 cups old fashioned rolled oats
15 dates, pitted
3/4 cup crunchy peanut butter
1/4 cup honey
1 tsp vanilla extract
1 tsp cinnamon
1 1/2 cups Welch's Reduced Sugar Strawberry Spread
2 tbsp sesame seeds
Cooking spray
Directions
Line an 8 x 8- inch baking dish with parchment paper or tin foil and spray with non-stick cooking spray.
Transfer the oats, dates, peanut butter, honey, vanilla and cinnamon to a food processor and pulse until it comes together. Dough should be slightly sticky and stay together when pinched.
Transfer dough into the prepared baking dish. Using hands or the bottom of a measuring cup evenly distribute the mixture and pat down firmly.
Spread Welch's Reduced Sugar Strawberry Spread evenly over the oat bar and sprinkle with sesame seeds.
Cover and refrigerate for 1 hour before slicing into 9 equal squares.
More Welch's Recipes