---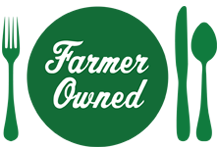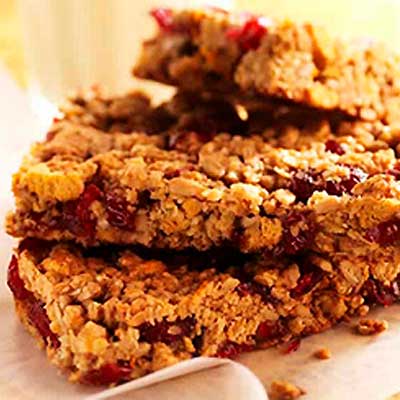 Prep Time
15 min

Cook Time
30 min

Ready In
45 min

Servings
8
Ingredients
1/4 cup vegetable oil
2 tablespoons orange juice
2 teaspoons grated orange zest
1 large egg
1 cup quick-cooking oats
1 cup round toasted oat cereal
2/3 cup Ocean Spray® Craisins® Blueberry or Pomegranate Juice Infused Dried Cranberries
1/2 cup wheat germ
1/2 cup sunflower kernels
1/3 cup packed brown sugar
1/4 cup all-purpose flour
1/4 teaspoon salt
1/4 teaspoon baking soda

Directions
Preheat oven to 325°F.
Line 8-inch square baking pan with foil; spray foil with cooking spray.
Whisk together oil, orange juice, orange zest and egg in small bowl.
Combine remaining ingredients in large bowl; mix well. Pour in oil mixture; stir until all ingredients are moistened. Pour mixture evenly into prepared pan; press firmly.
Bake for 30 to 35 minutes or until deep golden brown and set. Cool in pan for 15 minutes.
Remove from pan by lifting foil; remove foil. Cut into bars while still warm.
Serve warm or cool completely.
More Ocean Spray Recipes