---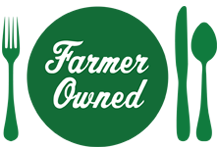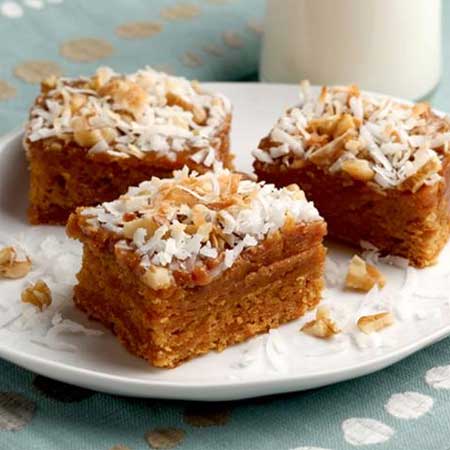 Prep Time


Cook Time
40 min

Ready In


Servings
32
Ingredients
1 18.25-ounce box yellow cake mix
1/2 cup butter, softened
3/4 cup MUSSELMAN'S® Apple Butter
1 egg
1 14-ounce package vanilla caramels, unwrapped
2 Tablespoons butter
3 Tablespoons MUSSELMAN'S® Apple Butter
2/3 cup walnuts, chopped
2/3 cup flaked coconut
2 Tablespoons butter, melted

Directions
Heat oven to 350°F. Grease 13x9-inch baking pan.
Beat cake mix and 1/2 cup butter with electric mixer on low speed until mixture is crumbly. Spoon out 1 cup of the mixture into medium bowl; set aside.
To remaining mixture, add 3/4 cup apple butter and egg. Beat on medium speed until smooth and creamy. Spread evenly into pan. Bake 20 minutes or until starting to brown and top is set.
Meanwhile, place caramels, 2 Tablespoons butter, and 3 Tablespoons of apple butter in a microwavable bowl. Microwave on high for 3-4 minutes, stirring every 30 seconds untilsmooth and melted.
Combine walnuts, coconut, and 2 Tablespoons melted butter with reserved cake mix mixture. Mix until crumbly.
Pour caramel mixture evenly over partially baked crust. (If caramel has cooled and set, microwave 1 minute until it is very soft and pourable.) Break up and sprinkle topping evenly over caramel. Some of caramel will show through.
Bake 16-18 minutes or until topping is starting to brown.
Cool completely before cutting into bars.