---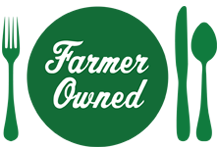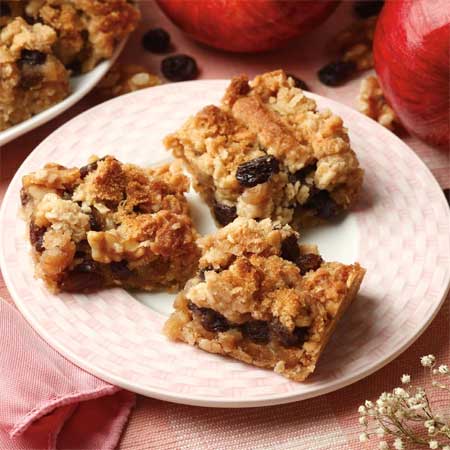 Prep Time


Cook Time
45 min

Ready In


Servings

Ingredients
2/3 cup Butter, softened
3/4 cup Brown sugar
2 teaspoons Vanilla extract
1 1/2 cups Flour
1 1/2 teaspoons Ground cinnamon
1/2 teaspoon Baking soda
1 cup Quick-cooking oats (uncooked)
4 MUSSELMAN'S® Healthy Picks Apple Sauce (4 oz.)
1 cup Raisins
1 cup Walnuts, chopped

Directions
In large mixer bowl beat butter to soften. Add brown sugar and vanilla extract. Beat until light and fluffy.
Blend in flour, cinnamon and baking soda, mixing well. Stir in oats.
Press 2/3 of mixture into 9x13-inch baking pan lightly sprayed with cooking spray.
In medium bowl, combine apple sauce, raisins and walnuts. Spoon evenly over dough in pan. Crumble remaining dough over top.
Bake at 350°F for 40 to 45 minutes or until golden brown. Cool completely.
Cover and refrigerate until ready to serve. Cut into bars.