---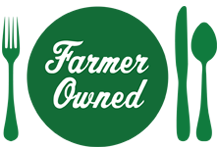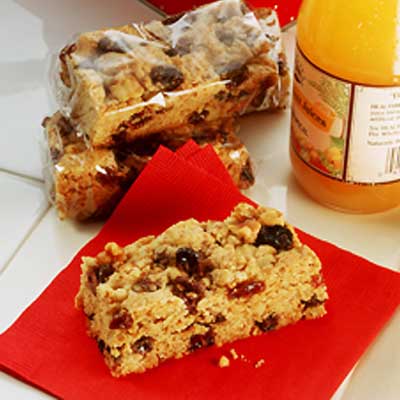 Prep Time
10 min

Cook Time
20 min

Ready In
30 min

Servings
10
Ingredients
3/4 cup all-purpose flour
3/4 cup toasted wheat germ
1/4 cup sugar
1/2 teaspoon baking powder
1/2 teaspoon cinnamon
1/4 cup butter or margarine, melted
1/4 cup honey
1 large egg
1/2 teaspoon vanilla extract
1 cup Sun-Maid Natural Raisins
1/2 cup chopped walnuts

Directions
Heat oven to 350 F. Grease an 8-inch square pan.
Combine flour, wheat germ, sugar, baking powder and cinnamon in a medium bowl.
Stir in butter, honey, egg and vanilla; mix well.
Stir in raisins and walnuts.
Press mixture firmly into greased pan.
Bake for 20 to 25 minutes or until lightly browned.
Cool completely before slicing. Bars may be slightly crumbly.
More Sun-Maid Recipes