---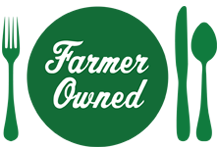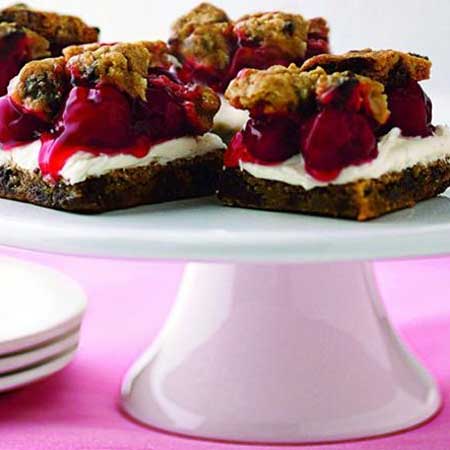 Prep Time
15 min

Cook Time
35 min

Ready In
2 hrs 50 min

Servings
16
Ingredients
1 16-ounce package refrigerated chocolate chip cookie dough
3/4 cup quick-cooking oats
1 8-ounce package cream cheese, softened
1/3 cup sugar
1 egg, slightly beaten
1 teaspoon vanilla
1 21-ounce can MUSSELMAN'S® Cherry Pie Filling

Directions
Preheat oven to 350°F. Lightly grease an 8x8x2-inch baking pan and set aside.
In a large bowl, break the cookie dough into chunks. Knead in the oats.
Press two-thirds of the mixture into the pan. Bake for 12 to 15 minutes or until crust is set.
In another bowl, beat cream cheese and sugar until smooth. Stir in egg and vanilla. Carefully spread cream cheese mixture evenly over the crust.
Top with Musselman's Cherry Pie Filling. Dot with the remaining cookie dough.
Bake for 20 to 25 minutes or until set and lightly browned.
Cool completely, cover, and chill for 2 hours before serving.
More Musselman's Recipes