---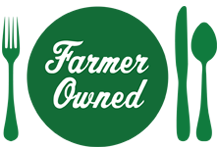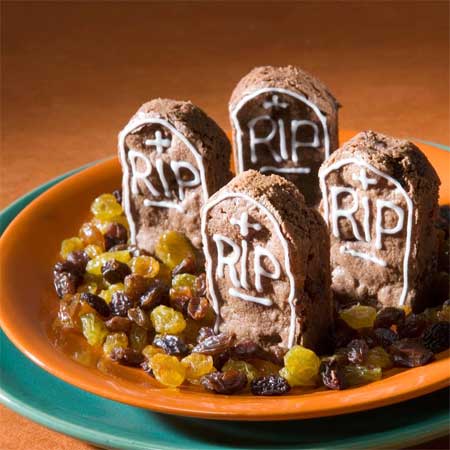 Prep Time
15 min

Cook Time


Ready In
1 hr 20 min

Servings
18-24
Ingredients
3-ounces (3 squares) unsweetened chocolate
1/2 cup butter or margarine
1-1/2 cups granulated sugar
3 eggs
1-1/2 teaspoons vanilla extract
1-1/2 cups all-purpose flour
1 cup Sun-Maid Natural Raisins
White icing tubes or pens

Directions
Heat oven to 350° F. Grease a 9x9 or 9x13-inch baking pan.
Combine chocolate and butter in a large saucepan. Heat over low heat until melted, stirring occasionally. Remove from heat.
Stir in sugar; mix well. Add eggs and vanilla; blend well.
Mix flour and raisins until evenly combined.
Spread into prepared pan.
Bake 9x9-inch pan for 25 to 30 minutes or 9x13-inch pan for 18 to 22 minutes until top feels set when gently touched. Cool completely.
Cut brownies with a sharp knife into approximately 1-1/4 x 2-1/2 inch pieces. Cut rounded corners on one short edge to shape a tombstone.
Decorate tombstones with icing as desired.
Arrange tombstones upright on tray to create graveyard (apply small amount of icing on bottom of brownies to stick to tray if necessary).
More Sun-Maid Recipes