---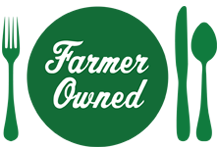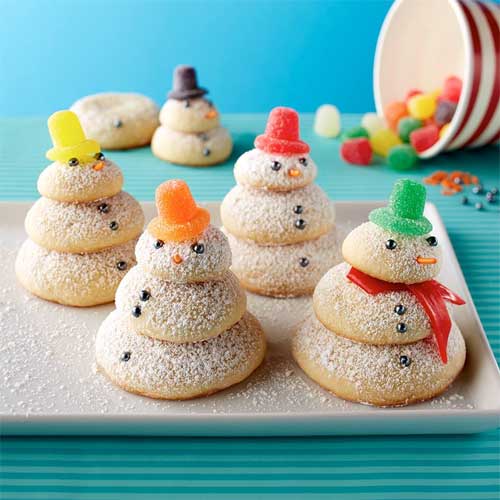 Prep Time
25 min

Cook Time


Ready In
1 hr 10 min

Servings
10
Ingredients
COOKIE
1 cup sugar
3/4 cup Land O Lakes® Butter, softened
2 cups all-purpose flour
1 teaspoon baking powder
1/4 teaspoon salt
DECORATIONS
1/2 cup powdered sugar
Decorator black sugar pearls
Decorator orange jimmies
10 small gumdrops
Fruit snack roll, if desired

Directions
Heat oven to 375ºF.
Combine sugar and butter in bowl. Beat at medium speed, scraping bowl often, until creamy. Add egg; continue beating until well mixed. Add flour, baking powder and salt; beat at low speed until well mixed.
Shape dough into 30 cookies; (10) 1 1/4-inch balls (about 2 tablespoons), (10) 1-inch balls (about 1 tablespoon), and (10) 3/4-inch balls (about 1 teaspoon). Place same size balls, 2 inches apart, onto ungreased cookie sheets.
Bake 1 1/4-inch balls 9-11 minutes, 1-inch balls 8-9 minutes, and 3/4-inch balls 5-7 minutes or until edges are lightly browned. Cool 1 minute on cookie sheet; remove to cooling rack. Cool 10 minutes.
Sprinkle lightly with powdered sugar. Press black sugar pearls into larger cookies (base and body) for buttons and into smallest cookie to create face.Use toothpick to create hole for nose. Press orange jimmies into face for nose.
Stack cookies, larger to smaller, to make snowmen.
For each hat, cut 1 gumdrop in half, flatten bottom half into 3/4-inch disk, using sugar for pressing. Attach top half of gumdrop, sticky side down, to disk. Place on top of snowmen. Repeat with remaining gumdrops. Use fruit snack roll to create scarf, if desired.