---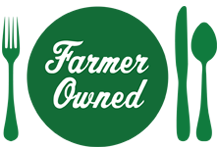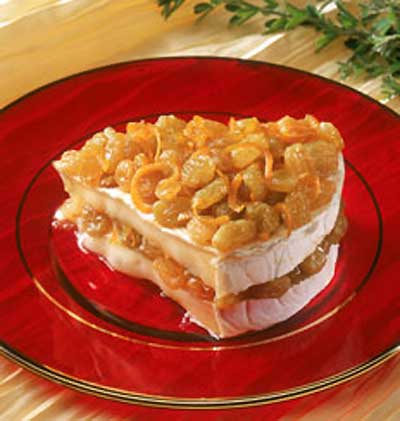 Prep Time
25 min

Cook Time
10 min

Ready In
2 hrs 35 min

Servings
24
Ingredients
2 (4-1/2 oz. each) wedges or rounds Brie cheese
2 tablespoons orange juice
1 tablespoon lemon juice
3/4 cup Sun-Maid Golden Raisins
1 tablespoon packed brown sugar
2 tablespoons finely shredded orange peel
Directions
Cut Brie wedges or rounds in half horizontally. Set aside.
Heat juices just to boiling in a saucepan. Remove from heat.
Stir in raisins. Cover and let stand 10 minutes. Drain.
Stir in sugar and peel.
Spoon half of mixture on bottom half of Brie wedges, place the other wedge half on top.
Cover with remaining raisin mixture.
Wrap individually and chill for a minimum of 2 hours or up to 3 days.
To serve, Bake uncovered at 400 F for 8 to10 minutes or until Brie is warm and slightly softened.
Serve with crackers.
More Sun-Maid Recipes