---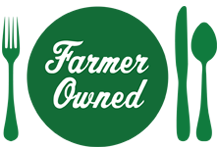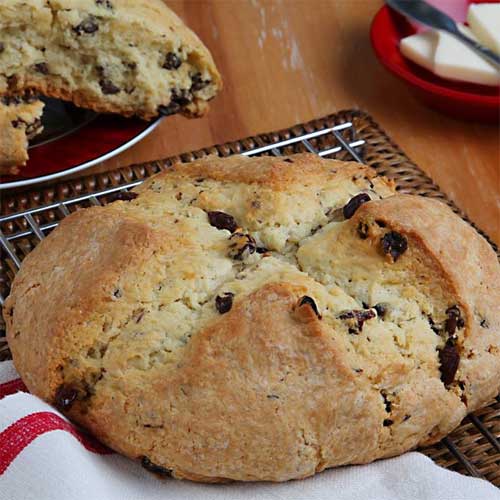 Prep Time


Cook Time
45 min

Ready In


Servings

Ingredients
4 cups all-purpose flour or white whole wheat flour
1 teaspoon baking soda
1 teaspoon salt
3/4 cup (1-1/2 sticks) butter softened
1-1/2 cups Sun-Maid Natural Raisins
1 cup granulated sugar
1 tablespoon caraway seeds and/or grated orange zest
1-1/3 cups buttermilk
Directions
Heat oven to 350F.
Combine flour, baking soda and salt in a large mixing bowl.
Cut in butter using a pastry blender or two knives until mixture is evenly crumbly.
Mix in raisins, sugar and caraway seeds or orange zest.
Stir in buttermilk just until dough is evenly moistened. With well-floured hands, knead dough five to six times and gather into a ball. Divide in half and shape into two 5-6-inch rounds.
Place rounds 4 inches apart on a baking sheet. With a sharp knife cut an X about 3/4-inch deep on top of each round.
Bake 40-50 minutes until deep golden brown and a pick inserted in center comes out clean. Serve warm or set on a wire rack to cool. Wrap airtight and store up to 3 days.
Recipe Tip
Recipe can be halved and prepared as above to make one loaf.
More Sun-Maid Recipes