---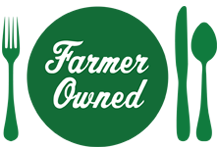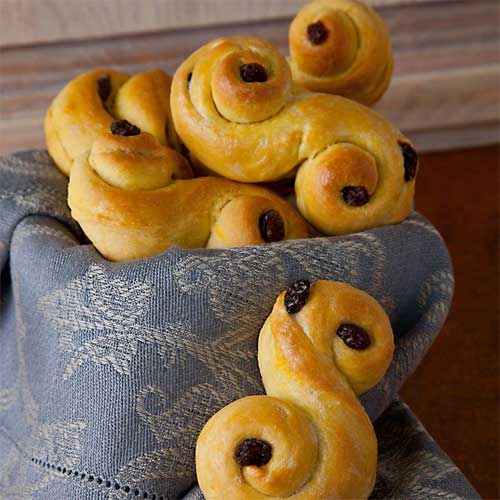 Prep Time
2 hrs 30 min

Cook Time
15-18 min

Ready In


Servings
12-14
Ingredients
1 cup butter, melted
1/2 teaspoon saffron threads, finely crumbled
1 cup milk
3/4 cup granulated sugar
1 teaspoon salt
2 pkgs. (1/4 oz. each) active dry yeast
6 cups all-purpose flour
2 eggs
1/2 cup Sun-Maid Natural Raisins or Currants, plus more for decorating
1 egg white
Directions
Crumble saffron threads into melted butter. Let stand 30 minutes for flavor to intensify.
Heat milk just to a simmer then immediately remove from heat. Stir in melted butter, sugar and salt. Pour into mixing bowl and cool until just warm to the touch. Stir in yeast and let stand 10 minutes.
Beat 3 1/2 cups flour into yeast mixture. Stir in eggs until well blended. Add just enough of the remaining flour to form a soft dough and it pulls away from the sides of the bowl. Dough should be very soft but not too sticky.
Transfer dough to a large greased bowl and turn to coat all sides. Cover with a clean towel and let rise until doubled, about 1 hour.
Punch down dough. Knead lightly two or three times on a floured surface. Pinch off golf ball size pieces and roll into 1/2-inch thick ropes. Shape into "S" shapes, coiling the ends. Place on a baking sheet. Cover with a towel and let rise until doubled, about 30 minutes.
Preheat oven to 375F.
Brush buns with egg white and place one raisin in the center of each coiled end.
Bake until golden brown, 15-18 minutes. Wrap airtight to store.
More Sun-Maid Recipes